Commercial Real Estate is an industry that takes a seasoned veteran, and by being on both sides of the transaction as a buyer, owner, seller and broker, Mr. Bryan brings a wide array of knowledge and expertise to every deal. Whether his clients are seeking to out position the competition or acquire an asset with cash flow potential, Mr. Bryan strives to put his clients in the best situation to be successful.
Services
Leasing, Tenant, Buyer, and Seller representation.
Franchiser and Franchisee Site Selection
Demographic, Competitor, and Market Survey Analysis through CoStar, Xceligent, Loopnet, and Site To Do Business
Write up, review, and negotiate Offers, Proposals and Letters of Intent
Commercial Investor Purchases
Lease Renewals and Negotiations
Tenant Expansion
1031 Tax Free Exchanges
Provide insight on current and future real estate portfolio endeavors
Site selection for retail, office, warehouse, restaurants, multi-family developers and hotels.
Research and provide clients with the most recent sales and lease transactions surrounding desired trade areas.
Advise clients on fluctuations in the market and real estate terminology
Recommendations for professionals in the fields of insurance, banking, law, computer support and construction.
Provide clients with useful information for options that involve telecommunications, website hosting, contractors for finishout, security monitoring systems, janitorial services, flooring, painters, building inspections, etc. Just let us know what you need, and we will coordinate an overall estimate for you
Introduction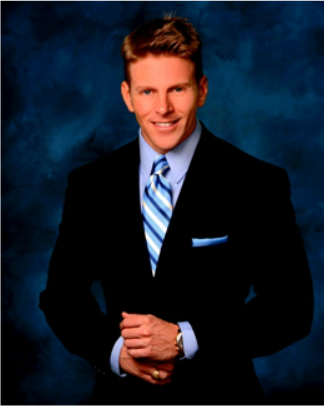 Vision. Persistence. Tenacity. Integrity. Transparency. Honesty.
These are the building blocks of not only business but life in general. Mr. Josh Bryan has built his career on these principals in order to give his clients the representation they deserve. At any given point, he is ready to answer any questions you might have about real estate. Since entering the business in 2007, Josh has been on both the Owner/Investor and brokerage sides of the industry, awarding him a unique perspective for each transaction. Mr. Bryan is no stranger to the Dallas or Fort Worth areas. He comes from a long lineage of land developers and real estate professionals, being a generational piece of the Haggard Family, which began development projects over much of North Dallas close to 150 years ago.Seasoned in both the residential and commercial arenas, Mr. Bryan has experience with various types of transactions which include but are not limited to land, office, medical, retail, restaurant, warehouse and residential purchases/leases. As your real estate representative, he demonstrates the highest qualities of integrity and educates his clients on the nuances of each transaction. The fluctuations in the market are constant, and seasoned skills are needed in order to negotiate aggressive deals. Whether you are a business owner looking to explore different office options, a franchise pursuing new location opportunities, or a restaurant seeking sites for expansion, Mr. Bryan will provide you with current market availabilities, lease/sale comparables, demographic, competitive and density information as well as other instrumental market variables that will assist you in making a decision that is best for your business and your family.
Dallas Real Estate Agent
---
| | | |
| --- | --- | --- |
| | Josh Bryan - License # 583582 - 3314 N. Central Expressway Suite 100 - Plano TX 75074 - Phone: 972-571-2009 - Fax 972-578-0607 - Josh@TenantREAdvisors.com - Tenant Real Estate Advisors | |